Meet the Pastors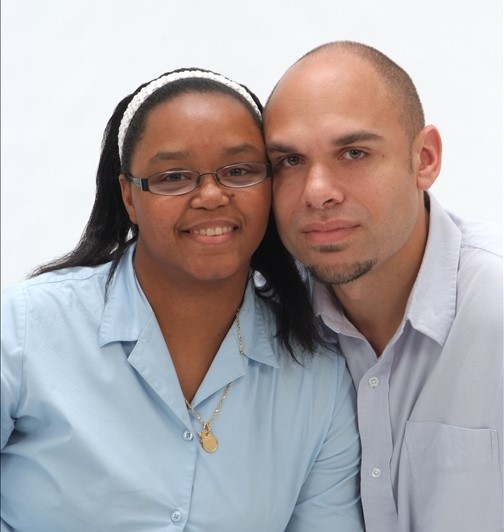 Greetings with the Love of our Lord Jesus! We are Ed and Dawanda Gourdin and we are so excited to connect with you. We are honored that you would consider becoming a part of the Faith Connections Family. Our focus is to lead by first following God and then serving each and every one of you inside and outside of the church. We have been married for over 20 years and God has blessed us with two amazing girls, Alyssa and Jasmine.Our vow is to never lose focus of the people we serve and never stop loving people back to health. We know that God has given us the vision to connect His people through faith in His promises. We strive to deliver effective, biblically based, practical teaching that can be applied to our daily living with the ultimate aim of building relationships with God and each other.
My wife DaWanda and I are both graduates of the University of North Carolina at Chapel Hill. We have been residents in the Charlotte/Fort Mill area for 20 years. I have been in Ministry 20 years as well with 13 as first an Associate pastor at New Restoration Tabernacle and now Senior pastor at Faith Connections Minisry. Prior to being called to begin Faith Connections, I was blessed to serve under both Reverend T Levell Hedgspeth at New Restoration Tabernacle and then Pastor Chris Cunninham at Spirit of Liberty Deliverance Church.
My wife, Minister Dawanda (Minister D) is a fervent praiser and worshiper! She served as Choir Director at New Restoration for ten years and also taught children's Sunday School. She has a keen passion for youth and children, as well as a heart for women. She answered the call to minister and was licensed to preach under Pastor Chris Cunningham at Spirit of Liberty Deliverance Church in 2015. The one gift that sets DaWanda apart (and I am admittedly biased) is a heart to serve, listen, pray, and love without condemnation.
Here at Faith Connections we know the formula is simple; The Trinity+YOU+us = Abundant life and unlocked purpose